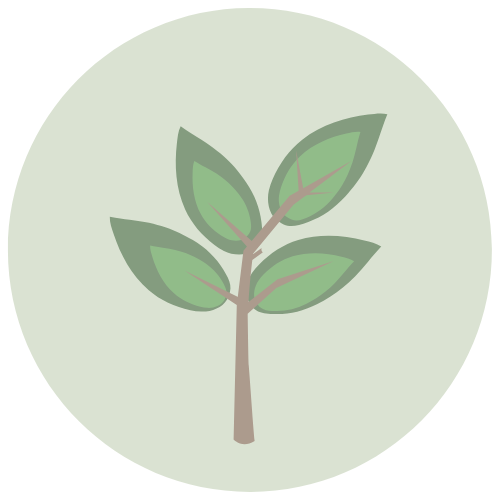 From little acorns mighty oaks grow
We believe that every individual has the potential to grow and flourish, no matter how small they may feel in the moment. Just like a tiny acorn can grow into a mighty oak, we believe that with the right support and nurturing, anyone can achieve their goals and reach their full potential.
We are committed to providing a safe and supportive environment where individuals can explore their strengths and challenges, and work towards creating meaningful change in their lives. Whether you're struggling with a specific issue or simply looking to grow and develop as a person, we are here to help you bloom.
At In Bloom Support Services, we believe that all young people are in a state of growth and development, just like a flower in bloom. We recognize that everyone has unique strengths and challenges, and we are committed to helping our clients flourish.

We take a holistic and individualized approach to our services, utilizing a strength-based, person-centred, and solution-focused framework. We are dedicated to creating a safe, supportive, and non-judgmental environment where young people and their families can explore their goals and aspirations.

We also understand the importance of using creative and relational approaches to engage our clients and help them achieve their full potential. Our services are delivered through a trauma-informed and culturally sensitive lens, ensuring that each individual feels heard, valued, and respected.

If you're looking for a compassionate and effective practitioner to support you or your loved one on your journey, we invite you to contact us today to learn more about our services. We are here to help you bloom, grow, and thrive!
Virtual counselling and coaching
Virtual counselling, also known as online counselling or teletherapy, has become increasingly popular in recent years due to its numerous benefits.
Here are some reasons why virtual counselling and coaching can be beneficial:
Increased accessibility: Virtual counselling makes it easier for individuals to access mental health services, especially those who live in rural or remote areas, have mobility or transportation challenges, or have busy schedules that make it difficult to attend in-person appointments.
Convenience and flexibility: Online counselling allows clients to attend sessions from the comfort of their own home or any location with internet access, saving time and money on travel expenses. It also offers greater scheduling flexibility, as clients can often choose appointment times that work best for them.
Increased privacy: Virtual counselling and coaching offers increased privacy, as clients can attend sessions from a location of their choice, without worrying about running into someone they know in a waiting room.
Reduced stigma: For some people, the idea of attending therapy or coaching in person can be intimidating or embarrassing. Virtual counselling and coaching offers a more discreet and anonymous option that can help reduce stigma and make it easier to seek help.
Similar effectiveness: Research has shown that virtual counselling can be just as effective as in-person therapy for a wide range of mental health concerns, including depression, anxiety, and ADHD and executive functioning difficulties.
Overall, virtual counselling can be a valuable option for individuals seeking mental health support, offering greater accessibility, convenience, privacy, and reduced stigma.
With over 23 years of experience, In Bloom Support Services has been dedicated to providing compassionate and effective support to children, youth, and families. We are committed to utilizing our expertise to help our clients overcome challenges and achieve their goals. Whether you're seeking support for yourself or your loved one, we are here to help you bloom.
We are glad you're here.
Book your free 15 minute consultation today.
At In Bloom Support Services, we respectfully acknowledge that our practice is located on the traditional lands of many Indigenous peoples. We recognize that these lands have been stewarded by Indigenous peoples since time immemorial and that their cultures, traditions, and knowledge systems have been shaped by their relationships with the land.
We also acknowledge that we provide services to individuals residing on various other traditional Indigenous lands within the province of Ontario. We recognize the ongoing impacts of colonialism and the ongoing struggles faced by Indigenous peoples in Canada, and we are committed to working towards reconciliation and building relationships based on mutual respect and understanding.
As part of our commitment to creating a more just and equitable society, we strive to incorporate Indigenous knowledge, perspectives, and teachings into our work and to support the resurgence of Indigenous languages, cultures, and practices. We also seek to build relationships with local Indigenous communities and to support their efforts towards self-determination and sovereignty.